Chat GPT and Staffing: How Embracing AI Can Transform Your Staffing Strategies
Last time updated: 13 July, 2023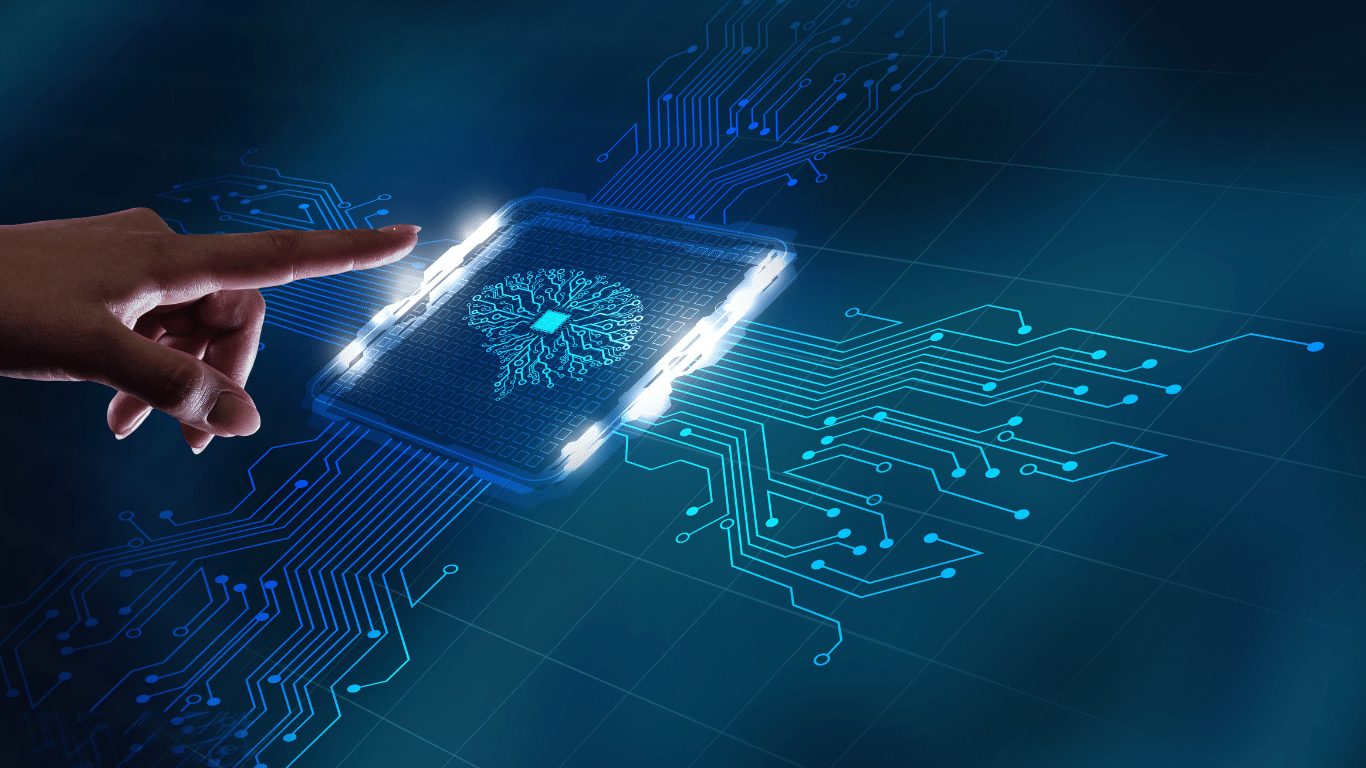 Last updated on July 13th, 2023 at 03:01 pm
In today's rapidly evolving staffing landscape, staying ahead of the competition is crucial for the success of any organization. One area where staffing agencies can gain a significant advantage is embracing new technology.
ChatGPT and other sophisticated AI programs are changing the game in many industries – staffing is no exception. It's no longer a matter of "if" AI will change staffing. The only question is, will you make it work for you, or will your competition use it against you?
By leveraging the power of artificial intelligence (AI) and innovative technologies like ChatGPT, staffing agencies can streamline their processes, make more informed decisions, and win.
Understanding AI in Staffing
AI, or artificial intelligence, refers to the simulation of human intelligence in machines that are programmed to think and learn. In the context of staffing, AI can be used to automate various tasks, improve efficiency, and enhance decision-making processes. With AI-powered solutions such as ChatGPT, organizations can leverage advanced algorithms to analyze vast amounts of data, predict outcomes, and optimize staffing strategies.
Technology has always played a significant role in shaping staffing strategies. From traditional recruitment methods like job boards and applicant tracking systems to more recent innovations like AI-powered chatbots, technology has continuously transformed the way organizations attract, assess, and hire talent.
The Benefits of Using ChatGPT in Staffing
ChatGPT offers several benefits that can significantly impact staffing strategies.
Personalized experience for candidates.
By engaging with a chatbot powered by ChatGPT, candidates can have their questions answered in real-time, receive instant feedback, and feel more connected to the organization. This personalized experience can enhance candidate engagement and improve the overall candidate experience.
Automate repetitive tasks
From initial screening and resume parsing to scheduling interviews and answering FAQs, ChatGPT and AI can handle these tasks efficiently, freeing up valuable time for recruiters to focus on more strategic aspects of their role. This automation can significantly improve productivity and reduce the time-to-hire.
Make data driven decisions
By analyzing large volumes of data, ChatGPT can identify patterns, trends, and correlations that may not be apparent to human recruiters. This data-driven approach can help in identifying top-performing candidates, predicting future performance, and optimizing the overall staffing process.
Implementing ChatGPT in Your Staffing Processes
To implement ChatGPT effectively in your staffing processes, it is essential to start with a clear plan and strategy. Step 1 is identifying the specific tasks and processes that can be automated using ChatGPT. This could include tasks like resume screening, initial candidate assessment, interview scheduling, and answering frequently asked questions.
Next, ensure that the data used to train ChatGPT is diverse, representative, and unbiased. This will help minimize the risk of AI bias and ensure fair and equitable outcomes throughout the hiring process. Regularly review and update the training data to keep ChatGPT up to date and aligned with your organization's evolving needs.
It is also crucial to provide ongoing training and support to your recruitment team to effectively utilize ChatGPT. Ensure they have a deep understanding of how ChatGPT works, its limitations, and how it can be leveraged to enhance their workflow. Regularly gather feedback from your team and candidates to identify areas for improvement and optimize the performance of ChatGPT.
Best Practices for Using ChatGPT in Staffing
To maximize the benefits of using ChatGPT in staffing, consider the following best practices:
Set clear objectives: Define specific goals and outcomes you want to achieve through the use of ChatGPT. This will help guide your implementation and ensure alignment with your overall staffing strategies.
Test and iterate: Start with a small-scale pilot to test the effectiveness of ChatGPT in your staffing processes. Gather feedback, identify areas for improvement, and iterate accordingly before scaling up.
Have human oversight: While ChatGPT can automate many tasks, it is essential to have human oversight to ensure accuracy, fairness, and ethical decision-making. Human recruiters should be involved in the final decision-making process and have the ability to override ChatGPT's recommendations if necessary.
Monitor and evaluate performance: Regularly monitor the performance of ChatGPT and evaluate its impact on your staffing strategies. Measure key metrics such as time-to-hire, candidate satisfaction, and quality of hires to assess the effectiveness of ChatGPT and identify areas for further improvement.
Challenges and Potential Limitations of ChatGPT in Staffing
While ChatGPT offers numerous benefits, it also comes with many potential limitations and challenges. Firstly, ChatGPT's performance is highly dependent on the quality and diversity of the training data. Biases present in the training data can be reflected in ChatGPT's responses, leading to biased decision-making.
Secondly, ChatGPT may not always understand context or provide accurate responses. It may struggle with complex or ambiguous queries and require human intervention. It is crucial to have human oversight and ensure that ChatGPT's responses are verified and validated by human recruiters.
Lastly, ChatGPT's ability to handle sensitive or confidential information may raise security and privacy concerns. Organizations must implement robust security measures to protect candidate data and comply with applicable privacy regulations.
Conclusion: Embracing the Future of Staffing with ChatGPT
ChatGPT has the potential to revolutionize staffing strategies by leveraging the power of AI and innovative technology. By automating certain tasks, providing personalized experiences, and making data-driven decisions, ChatGPT can enhance the efficiency, effectiveness, and accuracy of staffing processes. As the future of staffing unfolds, embracing technologies like ChatGPT will be essential for staffing agencies to stay ahead of the game and attract, assess, and hire the best talent in a competitive marketplace.
Grow & manage
your staffing firm
with our full range of
back-office solutions.
Subscribe to the AP Resources Mailing List
Get notified about the latest AP blogs and resources on staffing topics