Payroll Funding &
Invoice Factoring
Staffing & Recruitment Agencies
Payroll funding is a creative, flexible way to fuel your staffing firm's growth without the restrictions and red tape of traditional bank loans or lines of credit.
Also known as invoice factoring, invoice financing or A/R funding, payroll funding allows you to sell your accounts receivable for cash to meet payroll for 1099 employees, independent contractors, and other staff. Payroll financing is designed to help your staffing company make payroll before you are paid by your customers.
Fund Your Consulting and Temporary Staffing Firm Payroll
Advance Partners provides invoice factoring for staffing, recruitment and temp companies. We buy your outstanding invoices and provide you with as much working capital as you need to run payroll, take on new opportunities, and grow your firm.

4 Reasons to Choose Payroll Funding Over Banking
Banking is one choice, but is it the right choice? Take control of your credit. We share why funding is the better option.

3 Ways You Could Be Losing Money Without the Right Funding Option
Does your firm have the right funding option in place? If not, it may be costing you money.
Quick access to capital is just the start. Explore the world of payroll services that come with our funding solutions.
What is invoice factoring? It's simply another name for payroll funding. We buy your recruitment business's outstanding invoices and advance your cash, immediately.
Leverage rigorous credit history assessments of potential customers to ensure you pursue (and win!) the right business.
Cash
Receipt &
Application
Extend the power of your accounting team with expert assistance managing customer payments, disputes, and adjustments.
A/R
Collections
Management
Free your internal resources to focus on new opportunities and talent recruitment as Advance Partners takes on your accounts receivable and collections management.
Custom
Reports &
Analytics
Easy-to-use Advance Partners reporting tools provide your staffing agency with comprehensive, real-time insight into all services and status.
"South Sound Staffing has been working with Advance Partners for two years now and we continue to be impressed with their services and products. Our growth is largely because of the support we have that our Payroll and Invoices are taken care with AP. We highly recommend using them for your business needs."
~Brittney Hays, Owner, South Sound Staffing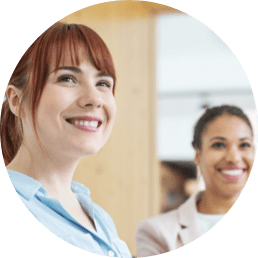 5 Tips from the Staffing Firm Survival Playbook
Learn how to confront adversity in the staffing industry and triumph from expert Barb Hammerberg.
How to Crush the Competition in Staffing
Staffing Industry Analysts President, Barry Asin, explains what staffing firms need to do beat out their competitors.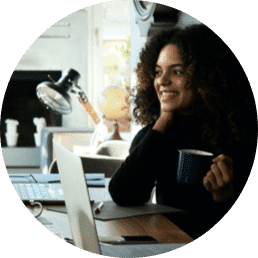 The Beginners Guide to Marketing Your Staffing Firm
Tips for time-crunched staffing owners who need marketing direction and insights to increase leads and sales.
Risk carefully, grow purposefully and — recruit and staff resourcefully with Advance Partners — fully committed to your forward momentum of your staffing & recruitment company.
Frequently Asked Questions