Why should you refer staffing firms to your friends at Advance Partners?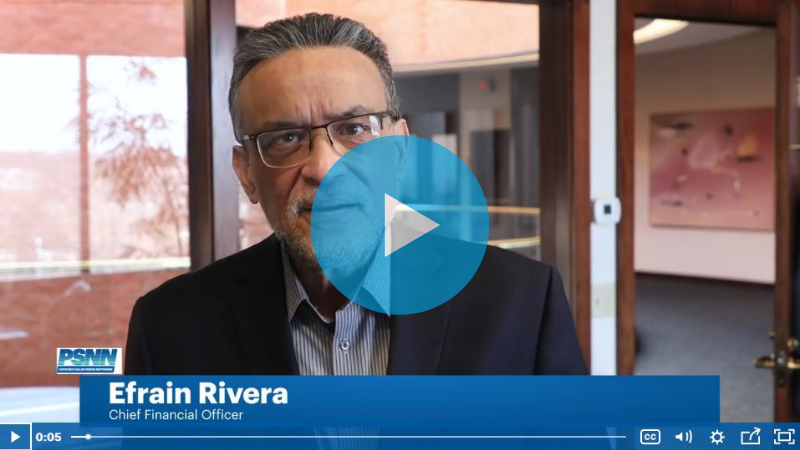 Watch a 3 min Paychex Sales News Network (PSNN) feature on Advance Partners
Three Reasons to Refer Us
Amazing PAR: PAR awarded to MMS/Core for an Advance "Full Service" solution will be up to $20k/$10k and is expected to average more than $2,500.
Here's a sample PAR for referring a $5M (annual billings) staffing firm:
· 2% total fees generated by Advance Partners
· 2% x $5M = $100k in expected first-year fees, or $100k PAR
· 10-20% split means $10-$20k PAR credit!
Close deals faster: It helps to have us, an industry expert in this complex vertical, along for the ride to help you close those staffing clients.
Future revenue: supporting the cash flow needs of your staffing clients sets you up as an authority and partner, giving you easy opportunities to cross-sell Paychex solutions.
Talking to a temporary staffing firm? Keep us in mind.
When talking with potential leads and clients who also happen to be in the staffing business, Advance Partners is the right choice to provide additional revenue streams for Paychex. Here is your primer for who we are, what we do and why to recommend us to individuals you are working with. When you're finished reading, reach out to any of our sales reps below! Their territories and contact info are listed below their photos.
What Our Partners Have To Say
"We more than doubled the size of the deal because of Advance Partners. By partnering up, we were able to ensure the client was adequately able to fund new payroll expenditures and services while receiving the compliance guidance they needed to stay in business."
— BRYAN SCHILIRO, HCM SALES CONSULTANT
Who We Are
Advance Partners is a wholly-owned subsidiary of Paychex.
Advance specializes in and services the staffing and contract labor industries. We are NOT a staffing company.
Advance provides financial, operational, and strategic support to over 400 independent temporary staffing firms across the US and Canada. 40,000 temp workers are paid each week.
Frequently Asked Questions
What exactly does Advance Partners do?
Advance Partners provides funding for staffing firms, or any business that send out contingent labor. Staffing firms require funding because their clients don't typically pay for 30, 60, or 90 days, but the temporary employees they send out need paid every two weeks. But we're not a bank.
Instead we purchase the invoice that a staffing firm would normally send to their client, and give that staffing firm up to 90% of that invoice. When the staffing firm's client finally pays, the client actually pays us instead, and we give the remaining 10% left over from the invoice to the staffing firm, minus our fees. We work with over 400 independent staffing firms in the US and Canada.
What kind of clients are you looking for?
We are looking for clients in the staffing industry. They may describe their business as temporary staffing, contingent work force, temp-to-hire, contract labor or as a staffing agency. These agencies provide staffing, temporary workers and consultants in many different staffing verticals such as IT, healthcare, administrative, legal, skilled trades, security, industrial and hospitality.
What information can I send to the prospect?
This website is a great place to start!
We also have lots of marketing collateral as well as a full sales force that can help you on your calls.