Back to Basics: Setting Yourself Up for Staffing Firm Success
Last time updated: 28 February, 2023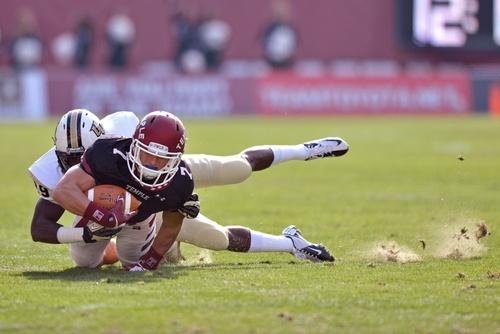 Last updated on February 28th, 2023 at 11:23 pm
You built your business from the ground up: from a startup to a multi-million dollar successful staffing firm. Now what? How do you get to the next level? How do you keep growing? How do you get more profitable? The answer may be simpler than you realize.
Go back to the basics. If you're into sports analogies, it's your basic blocking and tackling. You used to do that blocking and tackling when you were a startup (you didn't have a choice!). Now you're bigger, you're thinking strategically and calling the plays. But revisiting the blocking and tackling can elevate you and your team to the next level.
1. Lead Generation
Messaging – Review your messaging for clients and candidates. Do you have a clear value proposition? Do you communicate a consistent message in digital, print and in person?
Website – Take a critical look at your website. Has it been a long time since you've updated the content or structure? Is your website responsive (i.e. does it automatically adjust to display correctly on all devices?) Is your contact info accurate and easy to find? Does your website display in search results for important keywords? If not, consider finding a partner or resource to help get your digital presence up to date.
LinkedIn – Utilize this tool in every possible way you can. Build your network. Search for companies and contacts. Share content and engage with others.
2. Gather Intelligence
Competitors – Evaluate your direct competitors, identify what they do and don't do well.
Secret Shop – Secret shop your own company. 'Inspect what you expect' from your sales team and recruiters; you'll identify strengths to exploit and weaknesses to improve.
Recruiters – Train your recruiters to ask the right questions in order to get leads when interviewing candidates, and then share those leads with the sales team.
3. Follow Up
Candidates – Follow up with every candidate – those who did (and didn't) get the job.
Clients – Make sure your temps showed up. Proactively make sure your client is satisfied and address any question or concern they may have.
Responsiveness – Make it your company policy, no excuses. Answer every email. Return every phone call.
4. Understand Your Financials
5. Focus
Core Competency – Are you focused on what you do best? You may be able to grow by shrinking if you scale back and focus on the core services/industries you excel at.
Profitability – If there's a certain client or business segment that isn't profitable enough, consider cutting it so you can focus on more profitable opportunities.
For more resources to help grow your staffing firm, visit the Strategic Services section of our website.
Subscribe to the AP Resources Mailing List
Get notified about the latest AP blogs and resources on staffing topics