7 Ways to Get More Qualified Candidates in the Door
Last time updated: 14 December, 2021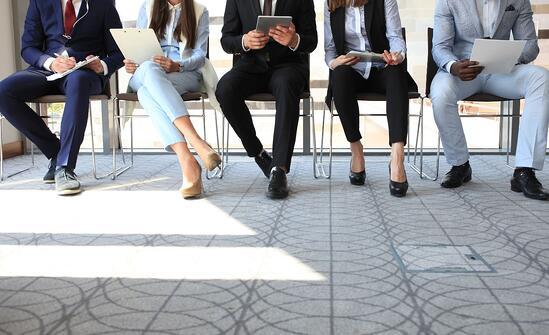 Last updated on December 14th, 2021 at 01:14 am
In a historically tight job market, staffing firms are competing for talent more than ever before. We hear stories constantly from our 500+ staffing clients about how tough it is to get quality talent in the door.
So, we asked them – what are the types of things you are doing that are working?
Based on their responses and on my 30+ years in and around the staffing industry, here are 7 suggestions for your staffing firm on ways to get more qualified candidates through the door and placed into jobs:
1. FOCUS ON ORGANIC TRAFFIC
In terms of candidate sources, organic traffic is important. These are the candidates who find your website by entering a query into a search engine – aka, who are actively looking for exactly what you are offering. You didn't have to seek them out, you just have to be able to be found easily online! To help, focus your marketing efforts and spend around Search Engine Optimization (SEO) which will help put you at the top of search results.
2. MONITOR YOUR REVIEWS
Speaking of being found online, the very next thing that candidates will do after finding your website is look up your reviews on Google, Glassdoor, and elsewhere. Obviously you want positive reviews so that the candidate will want to come work with you. You can by monitoring your reviews online, proactively seeking out positive reviews from happy placements, and seeking to rectify negative reviews.
3. TIGHTEN UP YOUR RESPONSE TIME
If you don't contact someone back right away, some other staffing firm in your market will. Look at your response time and make sure that metric is strong. And when they do apply, schedule them right away and have them show up in person to secure their commitment to working – strike while the iron is hot, so to speak.
4. TEST OUT SHORTER APPLICATIONS
Are you asking for too much data and losing people when they go to apply? It might be worth your while to perform an A/B test where some candidates get the original form, form A, and some get a shortened form, form B. Then, you simply track the metrics on each version. Which got filled out more? Are the candidates from the shortened forms performing at the same level as those who got form A? If so, consider switching to a shorter form to remove barriers to entry.
5. HANDLE EACH APPLICANT WITH CARE
Each individual who walks through your door or fills out an application online is just that – an individual. After interviewing so many candidates, your recruiters might start to develop preconceived notions about who will succeed and who will not. Try to emphasize to your recruiters that each applicant be given a chance and treated as an individual. That care will also translate on reviews.
6. WORK WITH YOUR CLIENTS TO RELAX REGULATIONS
In this tight of a job market, you might have success in convincing your clients to relax their hiring policies when it comes to certain issues in an applicant's past. At this point, about 1/3 of working adults have some sort of mark on their records. Don't count them out! Second chance applicants can be a big source of talent for you.
7. STAY IN CONTACT
This advice goes both for past candidates, and for those who find you online! You want your recruiters to stay in touch with the stars who work for you and then go elsewhere, and also the candidates who seemed promising but just did not work out at the time. As for staying in touch online, remarketing can help. Remarketing refers to when your ads follow a candidate around to other places on the web. If you do Google AdWords, you can set up remarketing there, or you could hire an outside firm to do it for you.
Subscribe to the AP Resources Mailing List
Get notified about the latest AP blogs and resources on staffing topics