Outsourced Payroll Services for Recruiting Firms
Last time updated: 3 August, 2023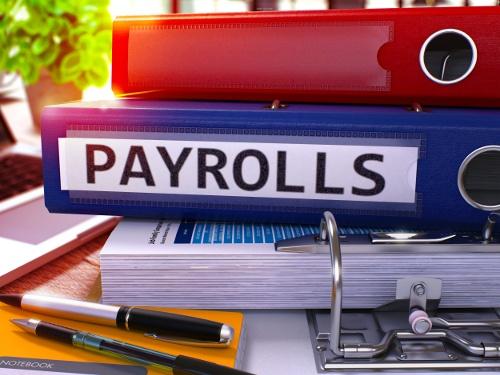 Last updated on August 3rd, 2023 at 05:16 pm
Anytime you save time at your busy staffing firm, it's a win. Payroll responsibilities can be a time consuming and steal hours away from other important matters in running your business.
What's the best way to find a great payroll outsourcing company? Here are 5 tips:
1. Know What You Need In A Payroll Outsourcing Consultant
Every recruitment agency has different needs when it comes to payroll functionality. Any reputable payroll provider will at least offer knowledgeable tax compliance services, but you may also want to consider seeing if they offer:
Individual employee payroll and tax calculations
Print and delivery of checks and/or direct deposit
Automatic check signatures
Detailed business payroll software & reporting
Integrated HR / recruitment software for benefits related information
2. Do Your Research
Make sure you take a hard look at any claims a payroll provider makes, especially in the staffing industry, which can be widely nuanced from agency to agency. Look at their professional qualifications, years in business and what their protocol is if they do make a mistake.
Ask other staffing agency owners for references, as well. Ask specifically about responsiveness and accuracy. Since most staffing firms are on a weekly pay period turnaround, these two components are of the utmost importance in a payroll provider.
3. Focus on Customer Service
It's okay if a company uses an automated system to answer your call, but can you get to a real person, quickly and easily? Better yet, do you have a single point of contact that you can reach directly when needed?
Really great payroll funding companies provide this level of customer service to their clients, which can mean the difference between big business headaches and "no problem" on short payroll cycles.
4. Evaluate the Technology
At a base level, a reputable payroll provider will offer an easy-to-use cloud-based system that you or your employees can access online payroll any time of day or night. Check to make sure the back-office software is mobile-ready and accessible on tablets or other portable devices.
5. Determine Pricing
Most payroll providers have a set pricing structure based on the size of your staffing firm and number of employees. Ask if there are fees or charges involved when adding new employees or switching to direct deposit, these fees are important to small business owners. Double check to see if there is also an additional monthly processing fee.
A good, reputable payroll provider will have no problem offering transparent pricing so you always know what you'll be paying month to month to have your payroll processed.
You might be ready to invest in a payroll provider today, and it's no wonder…the case for switching to one is compelling, especially if your staffing firm needs your focus on other areas. But it's also worth taking some time to research your options carefully so that you're happy when you do take the step to outsource. We can help! Request a free consultation today.
The information for this article was provided by Paychex.
Grow & manage
your staffing firm
with our full range of
back-office solutions.
Subscribe to the AP Resources Mailing List
Get notified about the latest AP blogs and resources on staffing topics